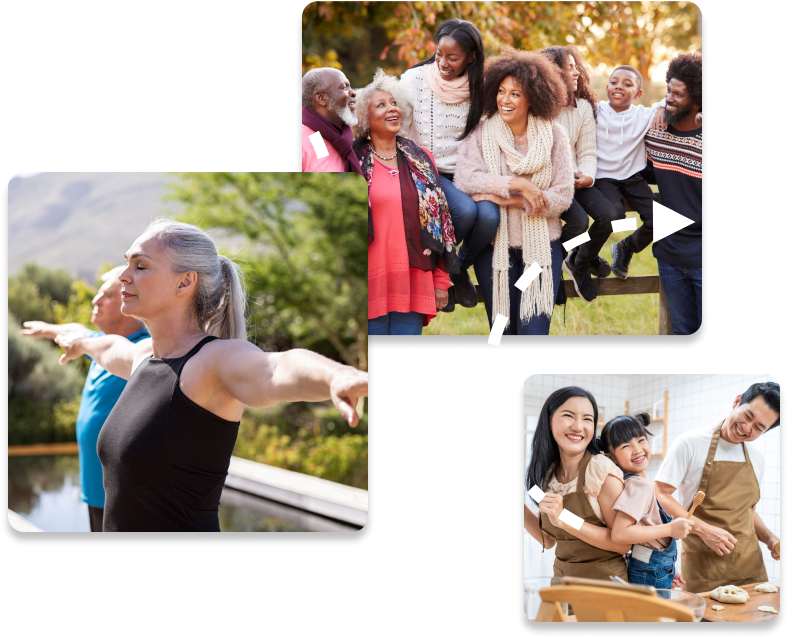 Live Healthy and Work Well
This site provides valuable information, educational materials, resources and self-assessments to help you address personal and work-related issues pertaining to depression, anxiety, relationships, work/life balance, alcohol abuse, legal/financial matters, overall well-being and much more.
We're here for your mental health
Although nearly 52 million adults are affected by mental illness in this country each year, generally, mental health issues aren't always observable. As a result, those affected often suffer in silence and are frequently misunderstood or judged by others. In addition, many don't seek treatment, or only do so once something goes wrong. Since our mental health and well being are closely tied, both should be regularly attended to as an ongoing, daily practice. So, whether you're here for support and resources to tackle an existing condition or because you want to take a more active role in your mental health, you've come to the right place.
If you're currently in crisis or have recently experienced or been exposed to a traumatic event, call or text 988 to be immediately connected to a trained crisis counselor. The 988 Suicide and Crisis Lifeline is available 24/7 and provides free, confidential support for anyone experiencing a mental health-related emergency, such as thoughts of suicide, a mental health or substance use crisis, or any other kind of emotional distress.
If this is not an emergency and you have questions or would like to speak with an EAP counselor, call 1-800-222-0364 (TTY: 1-800-262-7848) or click the Enter Site button above and look for the Live Chat feature on the right side of the page.
This is not an HHS owned/operated website. For more information about Federal Occupational Health (FOH), please visit
hhs.gov/about/agencies/asa/foh/index.html
. Except for any data first produced in performance of the contract governing this Magellan EAP, the material contained on this website was developed exclusively at private expense by Magellan and its subcontractors, and constitutes limited rights data/restricted computer software consistent with the provisions of FAR 52.227-14.
Access to this website and its links is authorized under this Magellan EAP. Use of this website conveys no additional rights beyond those noted herein.